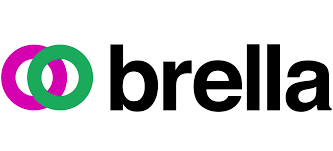 Our event platform – Brella – will serve as the "virtual venue" for you to attend the various sessions at the Summit, schedule one-to-one meetings over the entire 2 days of the event, and visit the exhibition booths of the participating startups.
With Brella you can:
1) Attend all the main stage sessions at the Summit via the Stream Tab
2) Participate in workshops for entrepreneurs an investors and attend pitching sessions via the Breakout Rooms Tab
3) Schedule one-to-one meetings with event attendees via the People Tab
4) Check out virtual exhibition booths from participating startups via the Exhibitors Tab
5) Check out the event schedule and set your availability for networking in the Schedule Tab
6) Have a look at the event speakers in the Speakers Tab
How to Book your 1-to-1 Meetings at EAIS
Sign up by using your desktop or mobile device.
Brella's unique matchmaking algorithm will suggest the most relevant connections based on your interests. Also, you can simply browse and select the contacts you are interested in. 
Then just pick a time slot, suggest a meeting and start networking! Booking at least five meetings is a good start.
In order have access to the app and to participate to the event buy your ticket here:
For the best experience, please access Brella from your computer, using Google Chrome