Join us for the Investor Evening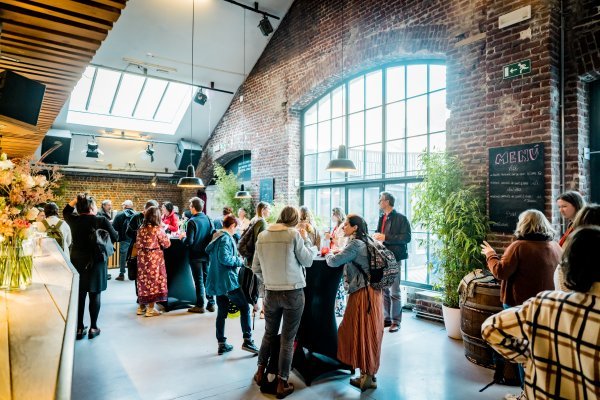 The Investor Evening will take place at La Tricoterie, a "Link Factory" meant for people to meet, connect, and create lasting bonds. You will have the chance to enjoy the company of some of the most distinguished angels in Europe.
Date: Tuesday October 11th, 18:30 – 23:30
Venue:  La Tricoterie – Fabrique De Liens
Address:  Rue Théodore Verhaegen 158, 1060 Bruxelles
Dress Code:  Business casual – cocktail
At the Investor Evening you will be able to try 3 things that Belgium is famous for: beer, fries, and chocolate. What's more, you will also enjoy a gourmet walking dinner and an open bar. Entertainment for the evening will be provided by angel and professional DJ, Guri Koiava.
La Tricoterie is a "green" venue in all respects: from sustainable catering (organic, seasonal, fair trade and/or local drinks and food) to eco-friendly cleaning products and waste management. 
Even though EAIS tickets are free for all EBAN members, the Investor Evening is not included in that offer. It is, however, priced as low as possible in order to cover the unlimited drinks and dining experience.