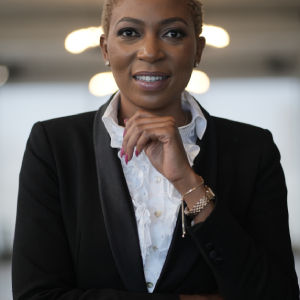 Fadilah Tchoumba
CEO at African Business Angel Network
Fadilah Tchoumba is CEO at ABAN and the fund manager for Catalytic Africa, a matching fund for early stage startups in Africa. Before joining ABAN, Fadilah managed investment portfolios on behalf of institutional investors with interests in trade on the continent. She has worked as the Director of Business and Innovation across Africa for the Royal Commonwealth Society, one of the primary organs the of the Commonwealth where she steered and led the creation of innovative projects that aligned to the values of the Commonwealth. Fadilah is a founding member and senior analyst at Amzill, a data collection and analysis firm and she is also on the advisory board of ENRICH in Africa.
Fadilah has brought depth and knowledge to analysis of industry specific trends across the African continent. Her contribution ranges from understanding the socio-cultural and economic dynamics of African startups and SMEs to sharia-compliant financial inclusion. She has been instrumental in the development of tech-driven early stage matching fund solutions for innovative startups in African market which has made her a leader in this niche of alternative asset classes. She is passionate about innovation and sustainability in Africa's entrepreneurial ecosystem and continues to champion angel investing, cross-border co- investments, angels capacity building, and policy advocacy as key catalysts for the success of early-stage investing in Africa.
Fadilah holds a BA in Economics and Philosophy from Connecticut College, a diploma in International Commerce and Trade from Georgetown University and a Master's degree from the London School of Economics.